Jeepers Creepers 2 (2003)
After 23 horrifying days of gorging on human flesh, an ancient creature known as the Creeper embarks on a final voracious feeding frenzy, terrorizing a group of varsity basketball players, cheerleaders and coaches stranded on a remote highway when their bus breaks down. The terrified group is forced to come together and do battle against the winged creature hell-bent on completing its grizzly ritual.
Jeepers Creepers 2 were released on 2003-08-08. This movie taglined with "He can taste your fear." This movie rated with family friendly movie, since it has no adult content on it. Original title: "Jeepers Creepers 2". Revenue gained by this movie approximately $63102666. Production budget of Jeepers Creepers 2 around $17000000. Spoken languages available for this movie are: English, Movie genres: Horror, Movie genres: Thriller, To ensure validity, this data is updated once a month, and is last updated on 23:33 / 13 Feb 2016. This movie produced by these companies: United Artists, American Zoetrope, Myriad Pictures, Jeepers Creepers II,
Backdrops / Wallpapers
Click to download the Jeepers Creepers 2 HD wallpaper.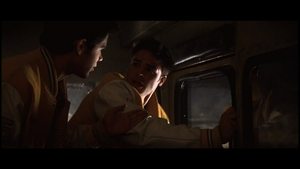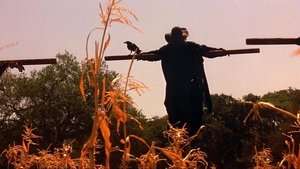 ---
More Related Videos
Reviews
I loved the way this & the original were both the same " feeding".The end was great as the old man waited with his harpoon/pole puncher in his rocking chair.Waiting for his next awakening. The car scene & his smile made him a great like Jason or Freddie.The new one is a great idea.23 yr.s for 23 days he feasts.It's about time!!! by VolcanoAl
We are trapped in a broken down school bus out on East 9. And something is going to kill us if we don't get help out here right away! Plot finds the demon known as The Creeper (Jonathan Breck), still having a little time left for feeding and harvesting human parts before his 23 year hibernation. A buffet bar of high school kids on a bus returning from a basketball match are now in his sights. But an avenging father played by Ray Wise is willing to take the fight to the monster. It's a simple as it sounds, really. Creeper picks off various members of the bus, which is the usual array of annoyingly obnoxious teenagers. The tension comes from wondering who is next in line, all while the fractured group (racial/sexuality tensions) try to come up with some sort of plan to survive until help arrives. Logically it's a laughable nightmare and goofs aplenty are within, but there's a neat gory "B" movie vibe about it driving it forward. Plus there's more of Creeper in flying mode and a bad ass Ray Wise to root for. After the success of the first Jeepers Creepers film it was inevitable that a sequel would follow. With a little sadness we find that this sequel fails to capture the strengths that made the first film a refreshing horror joltathon. But regardless it still has some merits for a fun horror time waster. 6/10 by John Chard
Movie Casts
| Photo Profile | Name | Character |
| --- | --- | --- |
| | Ray Wise | Jack Taggart, Sr. |
| | Jonathan Breck | The Creeper |
| | Garikayi Mutambirwa | Deaundre 'Double D' Davis |
| | Eric Nenninger | Scott 'Scotty' Braddock |
| | Josh Hammond | Jake Spencer |
| Photo N/A | Nicky Aycox | Minxie Hayes |
| | Marieh Delfino | Rhonda Truitt |
| | Thom Gossom Jr. | Coach Charlie Hanna |
| | Billy Aaron Brown | Andy 'Bucky' Buck |
| | Al Santos | Dante Belasco |
| Photo N/A | Kasan Butcher | Kimball 'Big K' Ward |
| Photo N/A | Tom Tarantini | Coach Dwayne Barnes |
| | Luke Edwards | Jack Taggart, Jr. |
| Photo N/A | Shaun Fleming | Billy Taggart |
Movie Crews
| Photo Profile | Name | Department | Job |
| --- | --- | --- | --- |
| Photo N/A | Aaron Griffith | Production | Casting |
| Photo N/A | Linda Phillips-Palo | Production | Casting |
| Photo N/A | Jana Stern | Costume & Make-Up | Costume Design |
| | Victor Salva | Directing | Director |
| | Victor Salva | Writing | Screenplay |
| Photo N/A | Tom Luse | Production | Producer |
| Photo N/A | Bennett Salvay | Sound | Original Music Composer |
| Photo N/A | Don E. FauntLeRoy | Camera | Director of Photography |
| Photo N/A | Ed Marx | Editing | Editor |
| | Francis Ford Coppola | Production | Executive Producer |
| Photo N/A | Kirk D'Amico | Production | Executive Producer |
| Photo N/A | Lucas Foster | Production | Executive Producer |
| Photo N/A | Bobby Rock | Production | Executive Producer |
| Photo N/A | Philip von Alvensleben | Production | Co-Executive Producer |
Related Movies