Justice League: War (2014)
The world is under attack by an alien armada led by the powerful Apokoliptian, Darkseid. A group of superheroes consisting of Superman, Batman, Wonder Woman, The Flash, Green Lantern, Cyborg, and Shazam must set aside their differences and gather together to defend Earth.
Justice League: War were released on 2014-02-02. This movie taglined with "A time when heroes became legends." This movie rated with family friendly movie, since it has no adult content on it. Original title: "Justice League: War". Revenue gained by this movie approximately $4. Production budget of Justice League: War around $3500000. Spoken languages available for this movie are: English, Deutsch, Movie genres: Animation, For more info about this movie, please visit this link (jump to the movie homepage): http://www.dccomics.com/movies/justice-league-war-2014. To ensure validity, this data is updated once a month, and is last updated on 09:53 / 08 Feb 2016. This movie produced by these companies: DC Comics, Warner Bros. Animation, DC Entertainment,
Backdrops / Wallpapers
Click to download the Justice League: War HD wallpaper.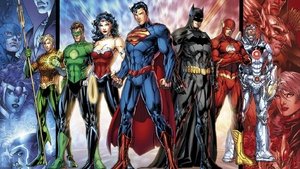 ---
More Related Videos
Reviews
There is no review for this movie yet!.
Movie Casts
| Photo Profile | Name | Character |
| --- | --- | --- |
| | Michelle Monaghan | Diana Prince / Wonder Woman (voice) |
| | Alan Tudyk | Clark Kent / Superman (voice) |
| | Sean Astin | Shazam (voice) |
| | Shemar Moore | Victor Stone / Cyborg (voice) |
| | Christopher Gorham | Barry Allen / The Flash (voice) |
| | Justin Kirk | Hal Jordan / Green Lantern (voice) |
| | Jason O'Mara | Bruce Wayne / Batman (voice) |
| | Steve Blum | Darkseid (voice) |
| | George Newbern | Steve Trevor (voice) |
| Photo N/A | Zach Callison | Billy Batson (voice) |
| | Bruce Thomas | Desaad (voice) |
| Photo N/A | Lara Jill Miller | Hannah Grace (voice) |
| | Rocky Carroll | Silas Stone (voice) |
| Photo N/A | Georgie Kidder | Freddy / Max / Additional (voice) |
Movie Crews
| Photo Profile | Name | Department | Job |
| --- | --- | --- | --- |
| Photo N/A | Heath Corson | Writing | Writer |
| Photo N/A | Sam Register | Production | Executive Producer |
| Photo N/A | James Tucker | Production | Producer |
| Photo N/A | Christopher D. Lozinski | Editing | Editor |
| Photo N/A | Kevin Kliesch | Sound | Music |
| | Jay Oliva | Directing | Director |
| Photo N/A | Geoff Johns | Writing | Comic Book |
Related Movies